Grand Ballroom
Large capacity, bigger possibilities.
We believe that every occasion is deserving of a personalized touch. Each of our unique spaces is flexible to suit the range of need for any event or gathering.
675 guest capacity for theater seating.
450 guest capacity with the social layout.
309 guest capacity with the classroom layout.
Versatile and capable of any event from 50-675 guests
The Grand Ballroom has the space for large weddings, conferences, banquets, or celebrations of any kind but is versatile enough to accommodate smaller
Our 720 square foot dance floor is sure to give your guests enough space to get their boogie on.
The 425 square stage is perfect for events that need powerful stage presence.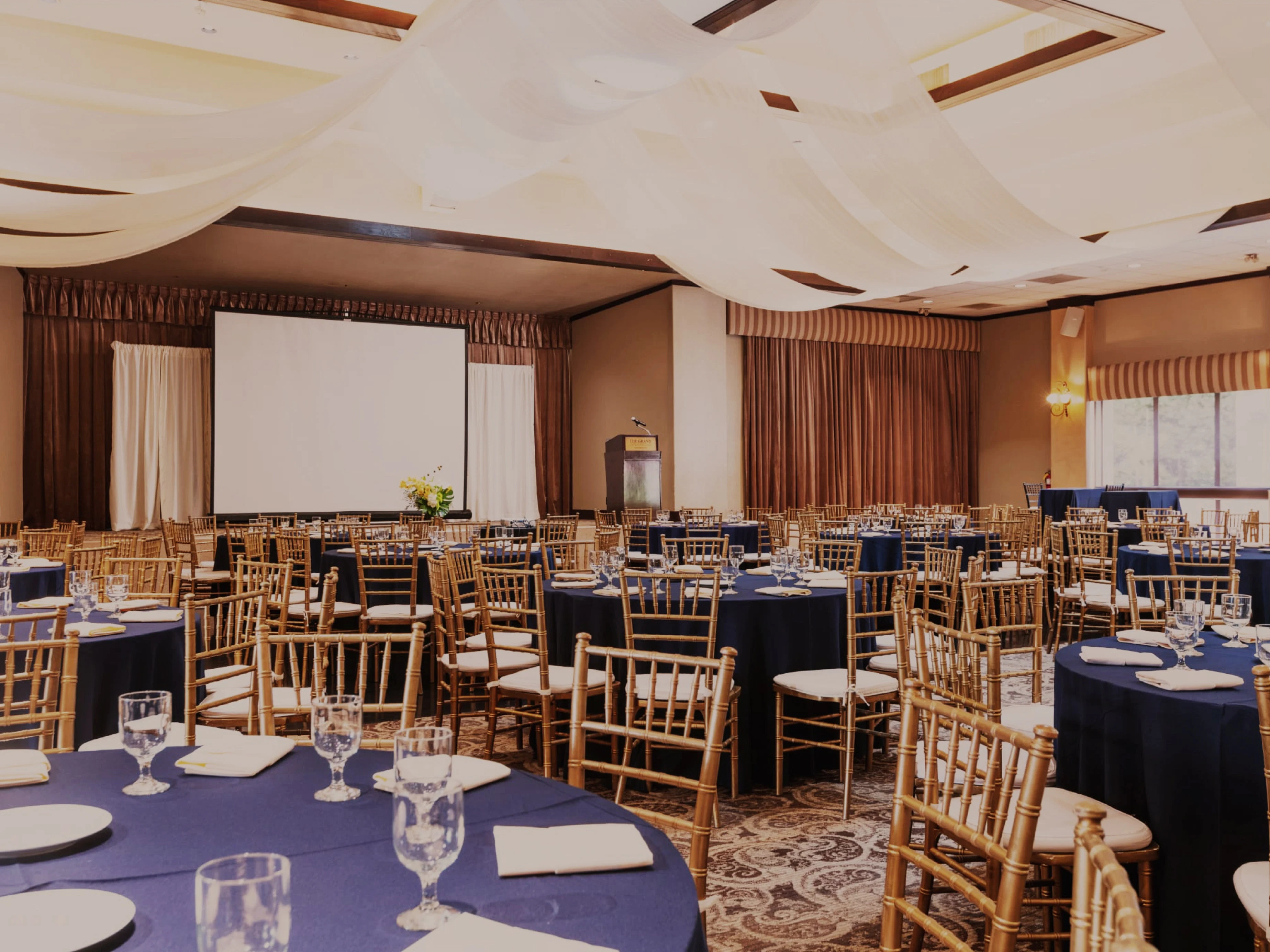 For all events
The Grand Ballroom is like a chameleon, able to adapt to any event from pageants, weddings, conferences, workshops, fundraisers, birthdays, sports banquets, quinceañeras, church services, corporate conferences, large memorial services, corporate events, and everything in between. It's the ultimate party place!
All the answers
The Grand Ballroom can accommodate events with 50-675 guests. 675 for theater seating, 450 for social events, and 309 for classroom layouts.
The Grand Ballroom is perfect for hosting large-scale events such as weddings, corporate events, galas, fundraisers, and more.
Yes, the Grand Ballroom is a versatile event space that can be customized to meet your event needs. We offer various lighting and sound options, flexible seating arrangements, and more.
Yes, we have a world-class kitchen that can provide customized menus to fit your event's theme and dietary restrictions.
We offer services for audio and visual equipment available for use at your event. Our team can work with you to ensure you have the equipment you need to make your event a success.
Yes, we allow decorations to be brought in as long as they meet our safety requirements. Our team can provide more details on what is allowed and offer suggestions to ensure your event looks its best.
We do have a list of preferred vendors, including florists, photographers, and more. However, you are welcome to use your own vendors as long as they meet our requirements. Our team can provide more information on our vendor policy.